Get The Physical Gold And Silver IRA You Can Hold In Your Hands!
HOW A SELF-STORAGE IRA LLC WORKS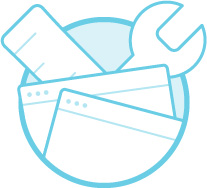 LLC ESTABLISHMENT
Setting up an LLC IRA is easy. We will set up an LLC for your IRA and appoint you as the non-compensated manager. Each LLC is customized to correctly adhere to the IRS laws and regulations which govern self-directed IRA investment platforms, still keeping your funds tax deferred with no penalties.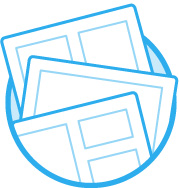 Once the LLC is set up, you be will mailed your LLC binder. You can then go to the bank of your choosing and open a checking account in the name of the LLC. The custodian currently holding the funds is instructed to invest the self-directed IRA into the newly formed LLC, also known as 'capitalization.'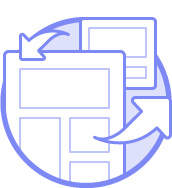 With your new account open, you can purchase gold or silver from us immediately. You simply wire funds from the LLC account to 401(k) Gold Group for the purchase amount. Because the LLC is owned by the self-directed IRA, the gold/silver you purchase are also owned by your self-directed IRA. DELIVERY
We put together a portfolio of coins we have been tracking over the last 3 to 5 years that have given our clients a consistent rate of return. We deliver the coins to your LLC address, discreetly, secured, registered and insured into your hands. You can now store them in a safe secure place of your choosing.
Gold/Silver In Your Hands.
Protect Your Retirement Assets With Gold and Silver Today! 
DISCLAIMER
401(k) Gold Group, Inc. Is not a broker dealer or a financial services provider and does not provide financial planning or financial advice. 401(k) Gold Group, Inc. is a precious metals dealer and is only in the business of selling physical precious metals. 401(k) Gold Group recommends reviewing our account agreement prior to making your purchase. Precious metals and rare coins can increase or decrease in value and past performance is not a guarantee of future results, precious metals, like all investments carry risk. 401(k) Gold Group cannot guarantee, and makes no representation, that any metals purchased will appreciate at all or appreciate sufficiently to make customers a profit. 401(k) Gold Group views precious metals as a long-term investment and should be held for at least 3 to 5 years, preferably 5 to 10 years, recognizing any specific holding period may be affected by current market conditions. All statements related to self-storage IRAs are the opinions of multiple attorneys retained by 401(k) Gold Group and does not warrant the completeness or accuracy of the attorney research conducted related to these statements. © 401(k) Gold Group, Inc. - All Rights Reserved.
401(k) Gold Group, Inc.
9107 Wilshire Blvd, Suite 450,
Beverly Hills CA 90210
(800) 637 - 7886